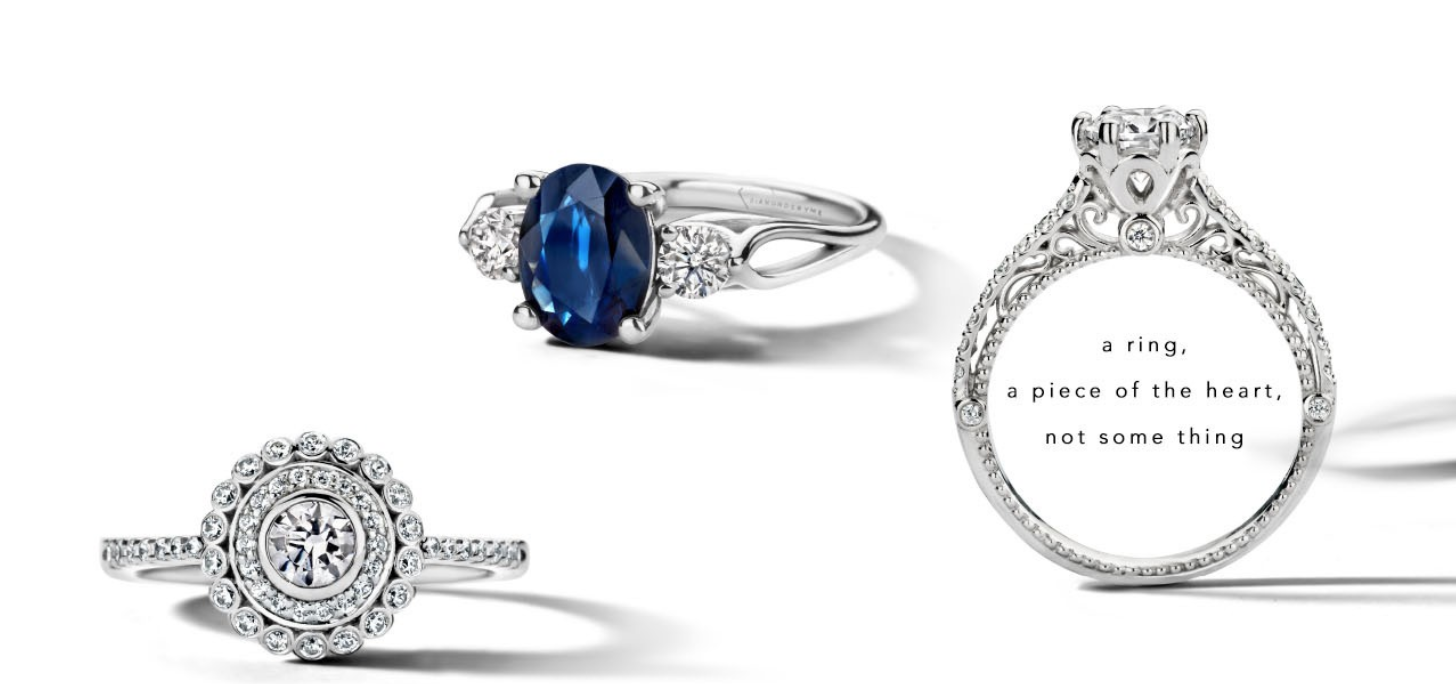 Case: 
diamondsbyme.nl advanced Enhanced Ecommerce implementation
Context: 
diamondsbyme.nl is an e-commerce website with headquarters in Rotterdam (Netherlands) is a pioneer on a jewelry market. DiamondsByMe allows its customers to create the jewel of their dream in minutes thanks to the multitude of customization options and powerful 3D design techniques. There's also an option to order a 3D model of the jewel before it goes to production. 
Main complexities of the project:
Large amount of SKU due to the variety of elements (stone, metal, size) combinations

Inability of the SaaS ecommerce platform the shop is built on to provide product details on a required granularity level

Poor communication skills from the SaaS ecommerce platform development team
Project requirements:
Setup Google Analytics Enhanced Ecommerce tracking

Create dashboards that would allow to segment the traffic and financial performance based on jewel components (stones, metals, sizes, models)

Create the funnel visualization that would allow to identify bottlenecks and increase the conversion rate on a daily basis
Project implementation:
Once we started implementation it became obvious that we won't be able to receive product details (e.g. stones, metals, sizes, models) from the SaaS provider. Therefore we moved forward with a workaround. While receiving product SKU (e.g. JW_1708_ST_2268-1-2-15-7-844_ST_2269-1-2-15-7_MT_2966-3-2_MT_2967-3-2_SZ_338) we started parsing it with a JavaScript variable in the Google Tag Manager and created separate variables corresponding to the product details specifications. This allowed us to push these additional data points to the custom dimensions and attach them to the events along the purchase funnel.
Next point that was smashing the consistency of the desired statistics was the fact that SaaS solution vendor was unable to push into the dataLayer the model of the ring and translate the category of the product (while the website is multilingual). In this case we wrote a script that was analyzing these data points in the dataLayer, translating them and sending in a needed format to Google Analytics.
The next step was to visualize. It was planned to have 2 E-commerce reports: one that would show the snapshot of the sales dynamics and details product view and one that would show the user journey throughout the funnel.